You're all familiar with this one - random draws, whoo

I'll be drawing winners for the next week, and additional prizes may be added! Remember that you can only win one Samanayr from a random event, so if you win a Samanayr from these draws you'll be taken out of future draws.
Rules!
- Please make sure you only enter the draws on the PI
or
Samanayr forums, not both. All of the entries from both forums will be included in all draws!
- If you win a Samanayr but don't want to keep it, you're welcome to gift it to someone else to continue on in future draws. However, it will count as their random Samanayr win.
- There's no limit to how many non-Samanayr items you can win! Semi-custom and custom tokens do count as Samanayrs.
To enter the draws, just send a PM to this account with the subject
Happy birthday, Samanayrs!
Prizes will be drawn all throughout the week at various times.
Here's the current prizes! They won't be drawn in any particular order.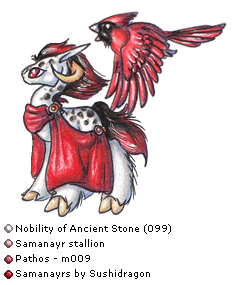 - won by Pathos!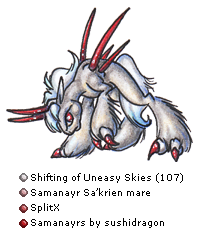 - won by SplitX!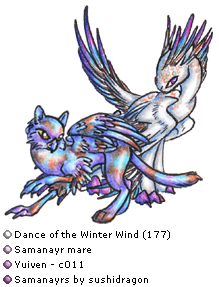 - won by Yuiven!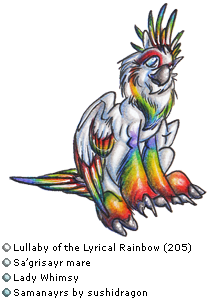 - won by Lady Whimsy!
- won by Sapphirefeather!

- won by bluestarwolf12!
- won by Delicious!

- won by melomar!

- won by SmilodonArt!

- won by Zephyr!
- won by rekyrem!
Draw entrants
amino
AranelSaraphim
ArtzyHime
AsaraDragon
bluestarwolf12
Bright Promise
Britain
Calomel
cassiadawn
Celestial
CosmicDragon
Deekkru
Delicious
dragonspyrit
Echos
fallyntalyn
Harroway
Hedge
Janalee
Jaye
Jennalyn
kaats711
Kagari
Kendarath
Lady Whimsy
LBPhoenix
LvSoulFriend
Math
melomar
MissMalice
MoogerMint
Nequais
Nightfeathers
Nighthenge
Ogre
orasteele
Origami_Dragon
Pathos
perryunicornboy
pinkmoonbeam
Pristine
Puuka
Raenia
rekyrem
Saiki
Sapphirefeather
screwdriver
sera
Silverfoxkit
silvermoondragon
Smangirl
SmilodonArt
SplitX
Star Rice
SunBlind
superdoug
Syrcaid
Takaeji
Taliba
Tervenna
Toryn
Unyko
Varuna
WolfStorm
Xenon
Yuiven
Zephyr