I'm sorry to have to do this, but I've decided to delay finishing the breeding season Sams on hold until September, when the kids are both back in school.
I'm just finding it very difficult to try and fit everything in without those additional 6 hours a week to draw - which doesn't sound like a lot, but when you're as occupied as I am, believe me, it is XD; I take full advantage of that time when I have it!
With everything that's been going on right now, and still trying to find some time to relax a bit and practice self care, I haven't been able to give Samanayrs the emotional and artistic attention they deserve. I did get all of the outlines finished but the thought of trying to find the time to color them right now just makes me feel stressed, and then guilty, because I've already taken so long with them D: But I want to do them right!
I'll still be around on the forums, of course, and I'll work on coloring if I can, but September is the go-time for sure. And if anyone who paid for a breeding wants a refund, please let me know - it's a while to wait and I'm not holding your money hostage!
To tide you over, I did take a photo of the outlines to share with everyone: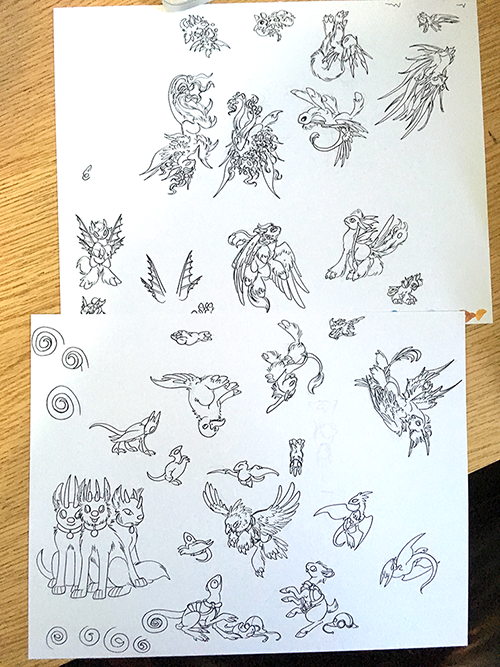 Again, I'm sorry about this, but I look forward to being back ready and raring to go come September!