---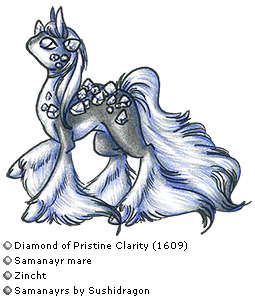 Diamond has told me, in no uncertain terms, that her heart is set on RAINBOWS!!! ..Whatever that means. She's new so I don't expect her to find somebody this year, but since several nice, upstanding stallions have already asked about her interests, I thought I would put it out there.

EDIT: She is looking for a stallion who

G

L

O

W

S

... I told her it was impossible, and she agreed to consider stallions whose looks were 'close-ish'.